Brian Foster was released from prison nearly a year ago under the CARES Act, a government policy that prioritized the use of home confinement as an appropriate way to release some incarcerated people as Covid-19 roared through facilities.
When Foster, 54, returned home to Atlanta, the first thing he did was surprise his mother. He moved in with two of his daughters, got a job as an auto mechanic tech, established credit and bought a grill so he can barbecue for his grandchildren, family and friends.
His future, though, is uncertain. Foster is one of about 4,500 people on home confinement facing the possibility of being returned to prison once the pandemic recedes. The Federal Bureau of Prisons website said it "significantly increased its placement of offenders on home confinement" after then-Attorney General William Barr issued a memo in March 2020 directing the bureau to prioritize releasing inmates who were deemed to have especially serious health issues that put them at higher risk for severe illness caused by Covid-19.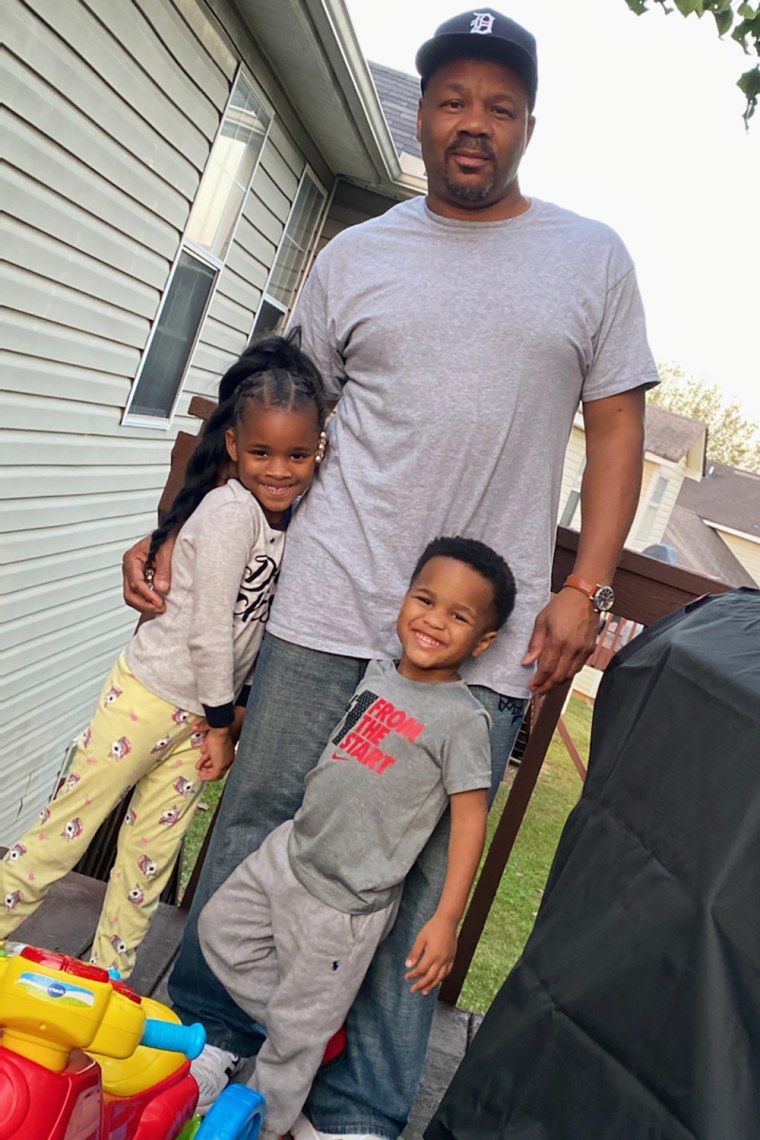 But later, in the waning days of the Trump administration, the president issued a memo that said federal offenders with sentences lasting beyond the "pandemic emergency period" would have to return to prison.
"It upsets me to be home doing all the right things and now they talk about I may go back," said Paulette Martin, 74, who lives with her son and his family in West Virginia.
Dozens of advocacy groups have called upon President Joe Biden to exercise his broad presidential powers and commute the inmates' sentences. But the administration said its legal team interprets the Trump memo to mean people will be required to return to prison a month after the official state of emergency for the pandemic ends.
In an email to NBC News, a BOP spokesman said the bureau may choose to keep inmates on home confinement post-pandemic if their sentence is nearly over. As for "more difficult cases," in which inmates have many more years to serve, "the BOP is focused right now on the expanded criteria for home confinement and taking steps to ensure individualized review of more inmates who might be transferred," the spokesman said.
Still, thousands are waiting to learn about their sentences after the pandemic.   Read the entire story at NBC News
Advocates like Amy Povah, president of CAN-DO, an organization that advocates for clemency for all nonviolent drug offenders, said mistakes by a system unprepared to handle suddenly monitoring thousands more people have already disrupted the lives of those on home confinement.
"We have reviewed numerous cases of CARES Act recipients who have been accused of bogus violations of their home confinement conditions," Povah said. "We are currently assisting several individuals on home confinement with compassionate releases in hopes the courts will step in and reduce their sentences to time served. It's the only just thing to do at this stage."
Povah said in one case a GPS monitor pinged all over a neighborhood, indicating the person on home confinement was visiting people, even pinging that the person was at an abandoned, boarded-up home.
"For this particular group of people, most are elderly or sick," Roberts added. "Everyone has some kind of health condition that qualified them for release. All have been vetted, and it was determined they could go home. Seems if there is any group we should let remain at home, it is this group."
Kevin Ring, president of Families Against Mandatory Minimums, said his organization had been urging the Biden administration to "stop this nightmare" since January.
"Thousands of people were sent home more than a year ago," Ring said. "They have followed the rules, reintegrated with their families, found work and are contributing to society. It makes no sense to send them back to prison."
White House press secretary Jen Psaki was asked about the administration's stance and the possibility of clemency or some other relief for those released under the CARES Act during an August news conference.
Psaki said Biden is "deeply committed to reducing incarceration, helping people successfully re-enter society," but she did not have specific information about the fate of the released inmates.
Meanwhile, people like Foster and Martin are trying to push ahead with their lives.
Foster, sentenced for conspiracy to sell cocaine, is more optimistic than many. He's encouraged, he said, by his counselor at the facility overseeing his supervision. Foster went to prison in 2009 and was released to home confinement Sept. 17, nearly a year ago.
"Before prison I had a recording studio and worked with artists. I did film production and owned my own production company," said Foster, who earned his mechanic certification in prison and now works as an auto mechanic tech at an import auto store.
Read the entire story at NBC News